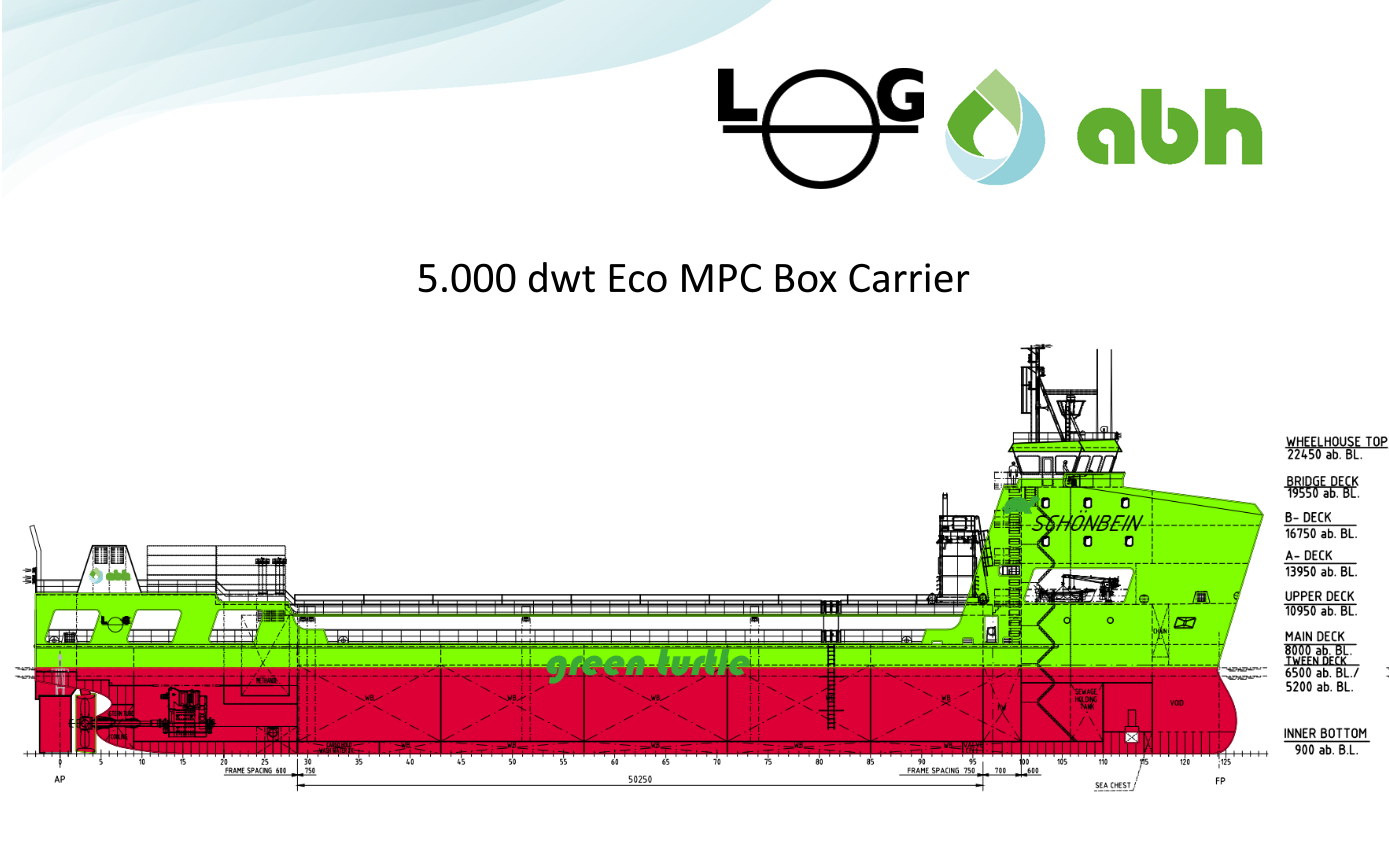 "Green Turtle" – a new environmental friendly project from abh in cooperation with LoGe
The "Green Turtle" is a new project design by abh for a 5,000 dwt Eco MPC Box Carrier with an environmental friendly propulsions system. The electric motordrive is powered by a methanol SOFC fuel cell. Additionally the "Green Turtle" has a battery buffer (BESS). High purity CO2 is produced in the fuel cell and captured by a carbon capture system to be stored on board until it is unloaded ashore to be used by the chemical industry. With this system, the ship will be able to run carbon neutral or even have negative CO2 balance if renewable methanol is being used. This will be valuable contribution to reducing the CO2 footprint in shipping in the near future.
abh is constantly working on new concepts for a greener future and a sustainable world. We will be glad to support you in your conceptional engeering or basic design towards a greener shipping future!